Do NOT read this if you haven't caught the Drk Knight unless you're a tad interested but that seldom happens to anyone so yea
WHO KNEW? WHO KNEW? THAT JGL was in Drk Knight? 
Oh right there were the trailers. And i would close my eyes every time i see it coming. I did not want to see ANY trailers at all.
Right. So the Rooney look alike JGL was it. I luv that guy :] 
Generally the casts were awesome. I have this crazy idea that Anne would ditch Adam and we would elope somewhere and i'll be cat man. Christian Bale is just being himself, consistent and great acting as always. And guess what? Joey King was the young Talia. When i got home, i had to look it up to see what role she played in. Becuz she shaved herself bald and i cldn't recognise that pretty little face.
Everyone was great, Gary, Morgan really, everyone. 
BUT  i DID NOT LIKE how Tom Hardy portrayed Bane. No, Tom is great. He's really gd looking. But i felt the bulking up didn't worked for him. At a closer look, he seems too beefy,bloated rather, not lean at all, and if you were to tell me thats how Bane's suppose to be then screw you much.
I know Nolan wanted to portray Bane differently. But i grew up watching Batman cartoons on TV and Bane was a really memorable villain and the intimidation i got from him still resides within me till now.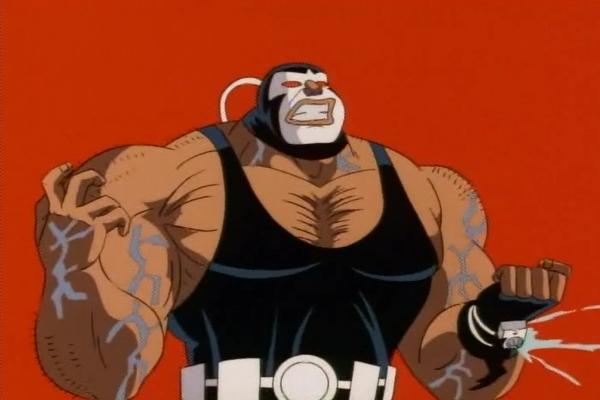 Bane uses the venom pump to get bigger and how Batman destroyed him was that he overloaded him and he burst! Trust me, that was part of my childhood trauma which is why that fight scene is still pretty vivid. 
I expected Bane(Hardy) to have similar ability and i thought the lycra mask and pants was what defines him. 
Either way, Nolan is a genius and doesn't fail to deliver. Haha. Parts where i scrutinized, i was always able to answer 'em myself.
"So the last part, The Bat's auto-pilot got fixed 6 months ago meaning Batman went auto-pilot and the only way he cld have fled was to eject off the plane. So we did not see him ejecting what not. Then i recalled the explosion where he fired this building and it clda masked his escape or sth along the line. Lol that was pretty lame but srsly u gotta make sense out of the stuffs there"
But anw now we know theres Robin but since this is the last of the triology i doubt he wld be directing it the next franchise . Honestly i luv the cast and i really want them to continue with Batman and Robin.
I still have loads to share but oh well, no one reads this anw and i'm lazy to continue.
My deepest condolence to the Colorado victims.. I dun get it. I just dun get why people do such stuffs. And tbh, this is when Batman is really needed. Because idiots out there are there to ruin lives. I luv movies. And the thought of a maniac rushing into the screening spraying his machine gun while you're enjoying the show  doesn't make sense to me. No really, wtf is happening to the world..